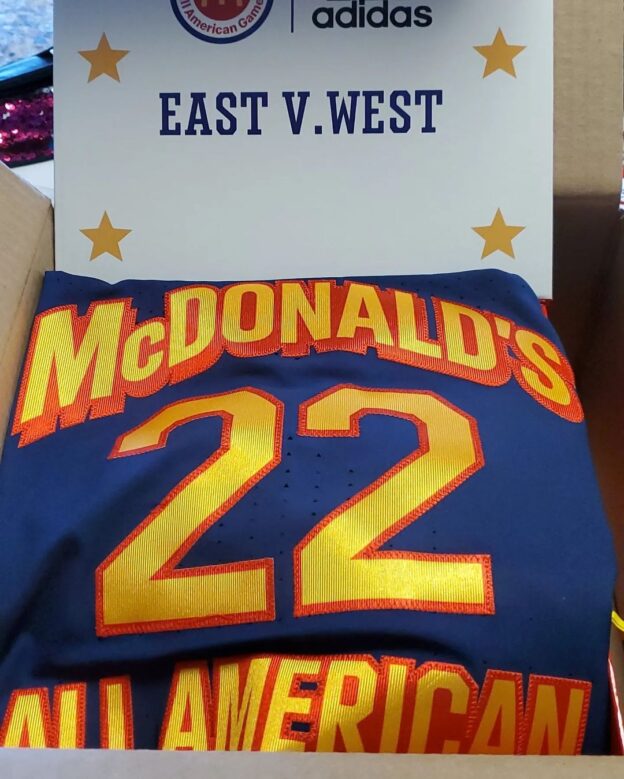 Just a fair warning, this won't be the typical in-depth expose you've come to expect from me. I had some introspective thoughts I wanted to get out and figured this was the best place to do that. I know y'all didn't come here for a therapy session but fuck it, you're here now. Might as well ride it out.
I've been on this sports media journey for a few years now. But in May of last year, I finally jumped off the porch with both feet. I quit my 9-5 and put all my energy into making this my main source of income. There have been a lot of obstacles. From lack of resources to struggling to connect with the right people, it's been a frustrating process but it's definitely been rewarding at times. The one thing that's been holding me back the most though is how quiet I've been about the fact that I'm really fuckin good at this shit.
I'm dope. I used to shy away from saying things like that out loud. Don't get it twisted, I've never once doubted my talent. But bragging on myself is something I've never been good at. At the risk of sounding cliche, I never want to feel like I've arrived. And while there is no danger of that happening while my career is still in its infancy stage, I always want to make sure I'm focused on growth, improvement and evolution. What I'm realizing is I can internalize all that and still let these people know I'm one of the best doing it. Moving forward, I'm talking about myself like I'm doing a WWE promo. Self promotion is a skill in itself. I've seen people have twice my success with half my talent (and that is no slight to anyone because like I said, I'm really good at this). But what's missing from my end is the ability to verbalize that frankly, I'm that dude.
You might be asking what brought this epiphany about. I recently had the opportunity to cover the McDonald's All American Game (huge S/O to Golin Global and Made For The W). It was an amazing experience. It was different than anything I'd experienced. I've been a part of some special moments in the past. I covered the Mystics championship run in 2019 but this was different. The red carpet was rolled out and I was treated like it was an honor to have me there. I'm not gonna lie man, being revered in that way at an event of that magnitude did wonders for your boy's confidence. And when I interacted with people, it wasn't with the normal "I'm just happy to get an invite" vibes. I walked around Wintrust Arena like I was the most important person in the building. It felt different and I'm sure it caused other people to view me differently.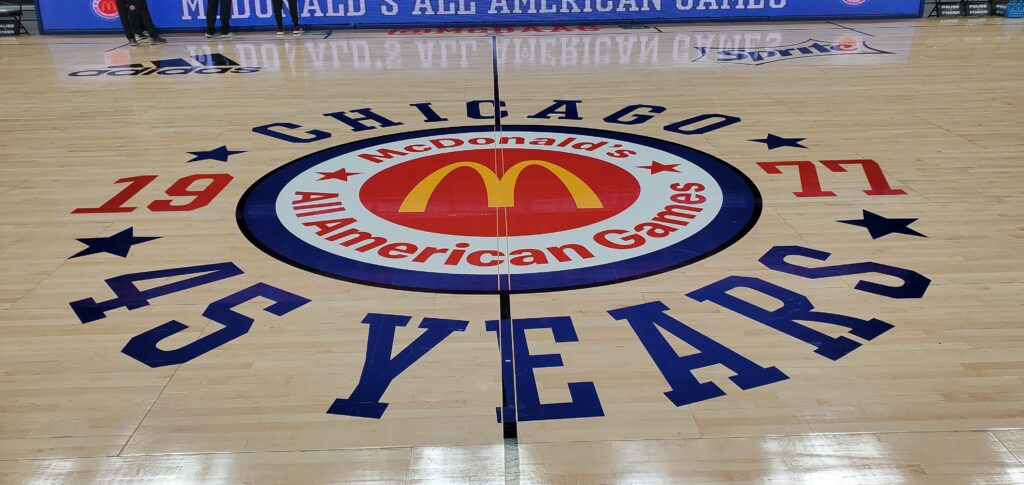 For the first time, I didn't feel like I was just trying to find my way. I had a sense of belonging. It's like when a basketball player realizes that nobody on the floor can guard him. I'm about to get my shots up. I'm gonna start talking my shit. And it won't be coming from an arrogant place. I'm just celebrating the work I've put in. I've had people compliment my work before. But I downplayed it. Not anymore. It's honestly disrespectful to the folks that dig my content and it's disrespectful to me. I think this is the part when you start reciting that corny ass poem the Spanish dude did in the gym on Coach Carter. This is a turning point for me. It's time I start the campaign. And since I'm going to be talking a whole lot more, best believe the work is going to exceed the words. I have some things in the works that's going to change the game. See, I'm already starting to sell y'all on how amazing I am. But in all seriousness, Lyons Den Sports is coming. I'm applying these recent lessons and making sure I'm not selling myself short. Hoops Unfiltered is about to go crazy and the blog is going to be more captivating than it's ever been. Got another surprise coming too but I'm not spilling the beans on that yet. You're just going to have to wait on that one.
I appreciate you allowing me to be vulnerable here. If you stuck around to this point, then you're vested in the brand in some capacity and I promise you will be thoroughly pleased with what's coming next. Tell a friend to tell a friend to get down with the team. That way when I blow up, you can brag about putting them on.